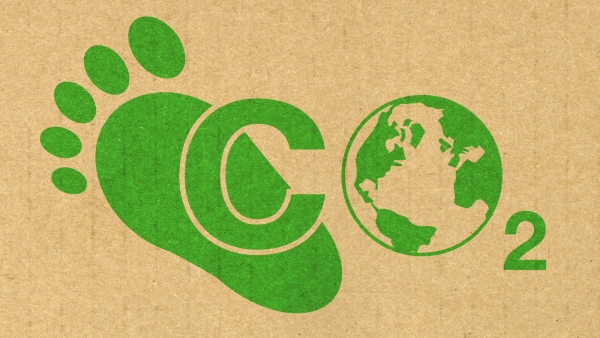 Reduce Your Carbon Footprint As A Parent
Are you a new parent and want to do a bit for the environment? Do you know where to start? If not, then there is nothing to fret about. Being a carbon neutralizer and reducing your Carbon Footprint is a lot simpler than you would ever think. However, there are certain changes that you need to make in your lifestyle to have a positive outcome. Otherwise, as a family, you won't be able to make any environmental difference. 
There are many simple parenting tips that you can adopt to make changes in your day-to-day activities. Plus, they are simple to accept as a new parent, which won't negatively affect your family. 
Here are some of the parenting tips which you can follow: 
Switch to LED light bulbs – After checking your footprint with the Carbon Emissions Formula, the first thing that you can do is adopt LED light bulbs. They are known to use less energy and are beneficial as they last longer as compared to incandescent bulbs. Thus, you will be able to save some money on electricity bills. You can easily find them online or offline. 
Drive less – Another simple way to reduce your carbon footprint as parents are to drive less as possible. You can opt for other alternatives like walking, riding a bike, or taking public transportation, etc. You can even carpool with your friends whenever it is possible. 
Plant more trees – Planting trees can be a great Carbon Neutralizer. Trees are known to absorb carbon dioxide as well as other greenhouse gases in great amounts. This overall helps with the improvement of air quality. Thus, you can plant trees with your family, which can also keep your home cool and can help in reducing energy costs. 
Avoid using plastic bags – Plastic bags or polythenes are known to be made from petroleum. It takes hundreds of years for them to decompose, plus they release harmful chemicals which can be dangerous for all. In case you are using them, then you must recycle them. Otherwise, avoid them and invest in reusable bags, which are made of cloth or recycled materials. 
Save water – Another parenting tip you can adopt is to save water. It is essential for life and is a limited resource. Thus, you can save water by using it less in your home whenever you are brushing your teeth, taking a shower, washing dishes, watering plants, etc. Plus, you can install low-flow fixtures, which can help in the reduction of water consumption. 
Volunteer – This is a great way to give back to the community and allow yourself to make some difference. You can easily volunteer alone or with your family in local organizations. 
Conclusion 
When we reduce our carbon footprint it will have a positive impact on the environment, and the decisions on what we buy, and our lifestyle choices can all impact our environment.
Being a parent is a tough job, but it is also essential that you are aware of your carbon footprint with the help of the carbon emissions formula. The above-mentioned tips to reduce your carbon footprint can be helpful in many ways. Plus, you can always reach out to Balanced Earth.Org to learn more and better. 
We have different carbon offset programs all over the world, we have reforestation projects, seedling projects, clean cookstove projects, and many others for you to invest in.
If we all do our part, we can save our planet.